If you want to help a loved one get online for the first time, follow the 10 steps in this article and soon they will be surfing with confidence. It looks at everything from the device to use to setting up the browser, training and support.
1. What do they want to do online? The internet brings the world into the home, from shopping sites and up-to-date news and weather, to radio and TV programmes. In helping someone get online it's worth bearing in mind that videos require a better connection than text and pictures. So if your loved one loves video they will need a good quality connection.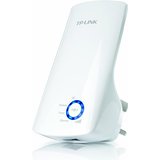 2. Get connected If your loved one has close neighbours, you may be able to ask them if you can borrow the WiFi connection to their internet to get your loved one started on the internet before committing to a long term contract, consider using a wifi extender to help When ready buy an internet connection – either fixed broadband or mobile data.
Fixed Broaband

Pros: generally faster and better value for money
Cons: speed can vary street by street so ask neighbours, long term contract

Mobile

Pros: available on pay as you go (PAYG), so no long-term contract, good for starting with browsing & email.
Cons: Video on mobile can be expensive (uses lots of data *http://mobilenetworkcomparison.org.uk/how-much-bandwidth-does-iplayer-use/, so a single hour long TV programme could cost over £10) and you will need a really good signal strength in the room where you want to watch video.
3. PC or tablet? Tablets like the iPad are great for reading web pages, looking at social media and watching vi
deos. If your loved one wants to write their memoirs, then a laptop with a keyboard is worth considering. Maybe a 2-in-1 device -a laptop with detachable or fold-back keyboard- would be a good compromise.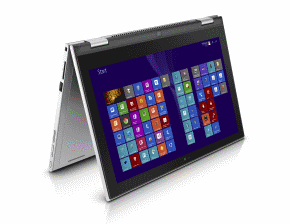 Holding a tablet for long periods can be tiring so help find a stand and a comfortable position to use it. Also consider where it can be charged up without trailing wires and ensure that they can plug it in using the tiny connectors.
4. Basic skills Tablets and PCs can be very confusing for first time users; there are many small cryptic icons and several ways of accomplishing the same task. You will need to spend some time covering the basics – choose one way to explain things, leave some simple notes & be consistent! The very basics are:
switching on;
opening & closing a web browser;
navigating web pages;
switching off.
If photos are of interest, using a photo viewer and finding and opening documents in a file manager will be useful. I'd try to stick to just using a web browser at first. Choose a web browser that you know well even if it isn't the native browser for the device you have chosen. This will help you explain the various icons and idiosyncrasies and provide better help when on the phone.
5. A few of their favourite things Spend some time looking at the internet together to find sites that your loved one likes and bookmark them. An review of best websites may help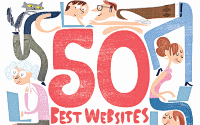 Does a favourite TV program have a web page? Are there related sites? Is the local weather of interest? Find sites with the forecast and others with current or historic information. Which ones does your loved one like most? Set the browser up so that the bookmarks are always visible. For one person I recently helped, the bookmarks were: local weather, news, maps, gardening, supermarket & search.
YouTube is also a great source of entertainment and information, but you can generally find the best videos from a search rather than visiting / bookmarking YouTube itself.
6. Stay safe Set up the browser with safe search on and think about appropriate privacy settings. Teach your loved one what to do if:
a message pops up to say the site isn't safe; don't proceed & ask for help
whether to enter personal or payment information when generally browsing; stop there.
A file download is offered when browsing; don't download any files offered by a website
If someone you don't know phones up and tells you that you have a virus; don't believe them, put the phone down and ask for help.
7. Practise, practise, practise! Encourage your loved one to use the internet every day so it becomes familiar. Although the internet has been available in people's homes for over 20 years, companies still love creating new cryptic symbols and changing the appearance of their pages – which doesn't always suit older people. Urge them to keep clicking away & not to worry – they cannot break the internet! If you are able, pop around regularly to encourage and answer questions. Install a product like TeamViewer* to help you see what they can see on their device and help you to control & maintain their device remotely, this is especially useful if you live at a distance. Encourage your loved one to keep browsing – although there is a lot to learn they will soon be able to progress…
8. To Email and Beyond Once browsing has been mastered, talk about setting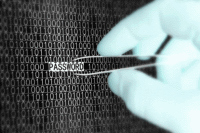 up an email address so you can help them register for other sites and services such as Facebook or sup
ermarket shopping. I'd recommend using one of the free providers (like Google) rather than the internet provider. Use the guide here to help your loved one choose a memorable password.
Bookmark the Email service in your browser too, so they can easily find it in a familiar place.
9. Appointments & reminders Set-up an online calendar for your loved one and put important appointments into it but ask their permission to allow you to see their calendar too. You could even set up events for regular activities like bin-day or tending a beloved plant. Microsoft and Google offer a free calendar that can be shared which you can bookmark in your browser.
10. Get social Many people and organisations use Facebook and other social media. It can be a useful way to stay in touch with loved ones and share photos and news. Set it up for your loved one to protect their privacy and minimise the number of alerts. Assure them that if the number of messages gets too much they can safely ignore the nagging
That's it – 10 steps to helping someone become a champion silver surfer. If you have any questions, let me know by posting a comment.